Well it's Christmas again and what does that mean? It means it's a time of stress (some fun), greed (some generosity), and food (some gluttony.) It also means it is the time of year for the eternal debate. A debate that has raged for nearly thirty years and still can stop a conversation cold whenever it comes up.
But fear not, I have the solution supported by incontrovertible evidence and will finally put this debate to bed forever.
What topic could be so important and cause so much consternation in the supposed season of joy? There is of course only one topic it could be:
Is Die Hard a Christmas movie?
I have the answer. It is without a doubt "YES IT IS A CHRISTMAS MOVIE." And here's why:
Christmas is INTEGRAL to the plot: Unlike other less-debated films (such as Lethal Weapon) which take place around Christmas time but the season isn't integral to the plot, the fact that it is Christmas in Die Hard is the reason behind all of the events of the film. This theory is proven as the answer to a single question: WHY was John McClane in Los Angeles to begin with? He wasn't there to win his estranged wife back. He wasn't there just to visit his kids, not even to visit them on the holidays. No he specifically states he was "invited to the [Nakatomi] Christmas party by mistake." So not only is he there to celebrate the holidays with his family he's specifically at Nakatomi Plaza because he was invited to the office Christmas party. Simple as that. No Christmas. No John McClane there for the heist. If he's not there there's no story. Some might argue that this doesn't make it specifically a Christmas movie and that this is more just set up. I'd respond that the same could be true for my favorite Christmas movie of all time, A Lion in Winter. Henry II lets Eleanor out for Christmas. Some gifts are seen, some food is eaten, but it's more about the interactions and machinations of the characters. But it is undoubtedly a Christmas movie. And so is Die Hard.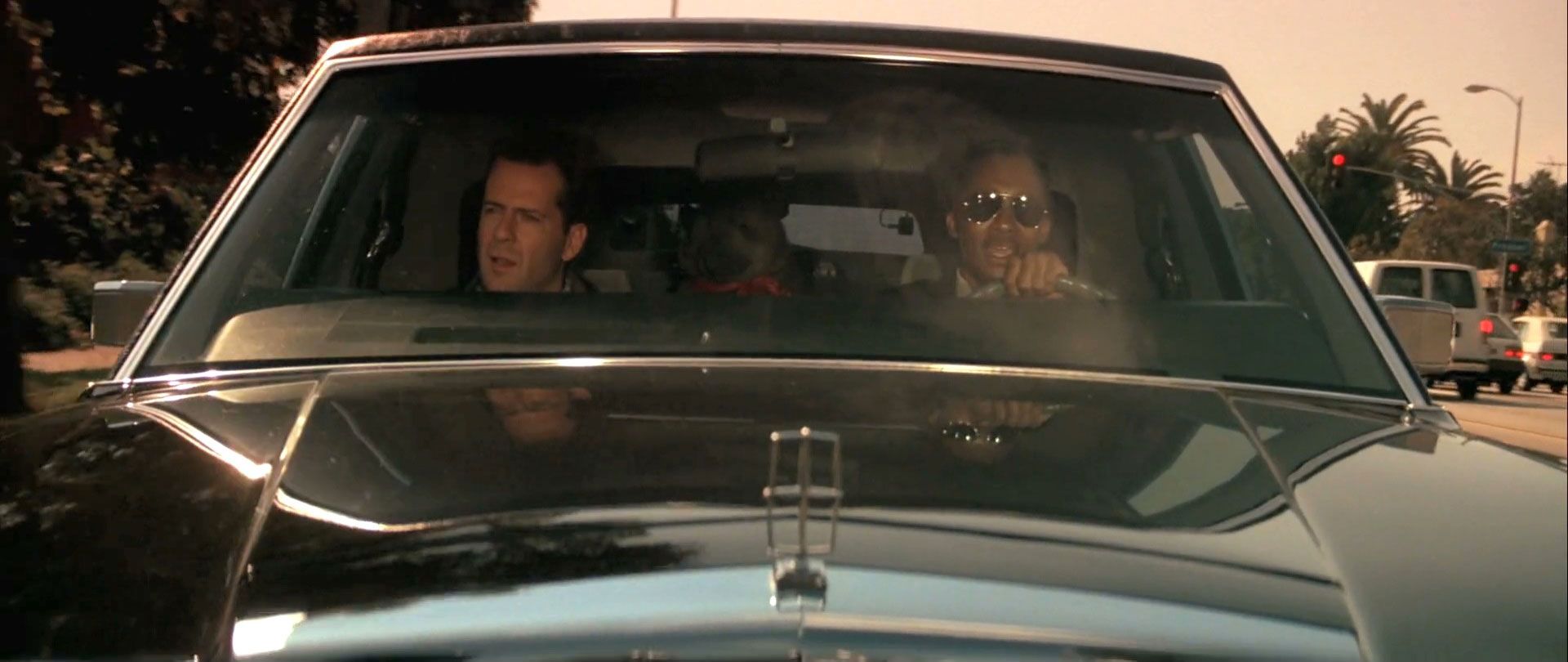 Music: Love it or hate it Christmas music is iconic and has a very specific sound and feel. From bells to choruses, Christmas music makes for a holiday atmosphere. And Die Hard is loaded with Christmas musical queues. What's the first song you hear? Run DMC's "Christmas in Hollis" (Argyle wasn't bullshitting, it IS Christmas music.) Even outside of the licensed music, the score is often accompanied by holiday bells, often used either ironically or to demonstrate how the holiday has influenced the events. One fine example is the musical queue when it is revealed McClane has taped his gun to his back using Christmas themed wrapping tape. Even the last musical queue is Christmas music. "Let it Snow" plays while millions of dollars of negotiable bearer bonds and office paper drift down from the ruined façade of the plaza.
Themes: Imagery and commentary is all about the holidays. This is muted somewhat by the fact that the film takes place in Los Angeles. So there's no snow or wintry scenes. Since the action is set within the confines of the building. But there are Christmas trees, presents, and decorations. Even the characters acknowledge the connection (such as Holly's rebuke of Ellis' advances, as she reminds him it is Christmas Eve). Or when Hans Gruber tells techie terrorist Theo not to worry because "it's Christmas… It's a time for miracles." Even more obvious is McLane's use of the holiday tape mentioned above, and, perhaps one of the most famous sequences of the film, when he "decorates" a dead "terrorist" with a Santa hat and the iconic phrase (scrawled in seasonally appropriate red writing) "Now I have a machine gun. Ho-ho-ho." You couldn't have these memorable scenes or references in a movie set any other time of year and they make Die Hard the movie it as much as Bruce Willis and Alan Rickman do.
So there you have it. Case closed. Die Hard IS a Christmas movie and one of my favorite Christmas movies. I say that without the least bit of generational snark or anti-establishment sentiment. Christmas movies are always more than about buying presents, getting home for the holidays, or dealing with family. Home Alone is a Christmas movie, but it climaxes as a film about a couple burglars who get hurt by a kid while they try to break in. The Ref is a Christmas movie about a thief hiding out with a dysfunctional family while he's on the run. While you were Sleeping? Christmas movie sure, but it's more about a woman faking her way into a family (at first…). Hell even It's a Wonderful Life is a Christmas movie about the impact one individual can have on the community. So every great Christmas movie is about something other than JUST the holidays.
Just like Die Hard…which is not just DEFINITELY a Christmas movie, but one of the best Christmas movies around!